February 21, 2019 /
Video
Q&A with Michael Muchnij and Ryan Kjolberg, the director and writer of "Sweet Tooth"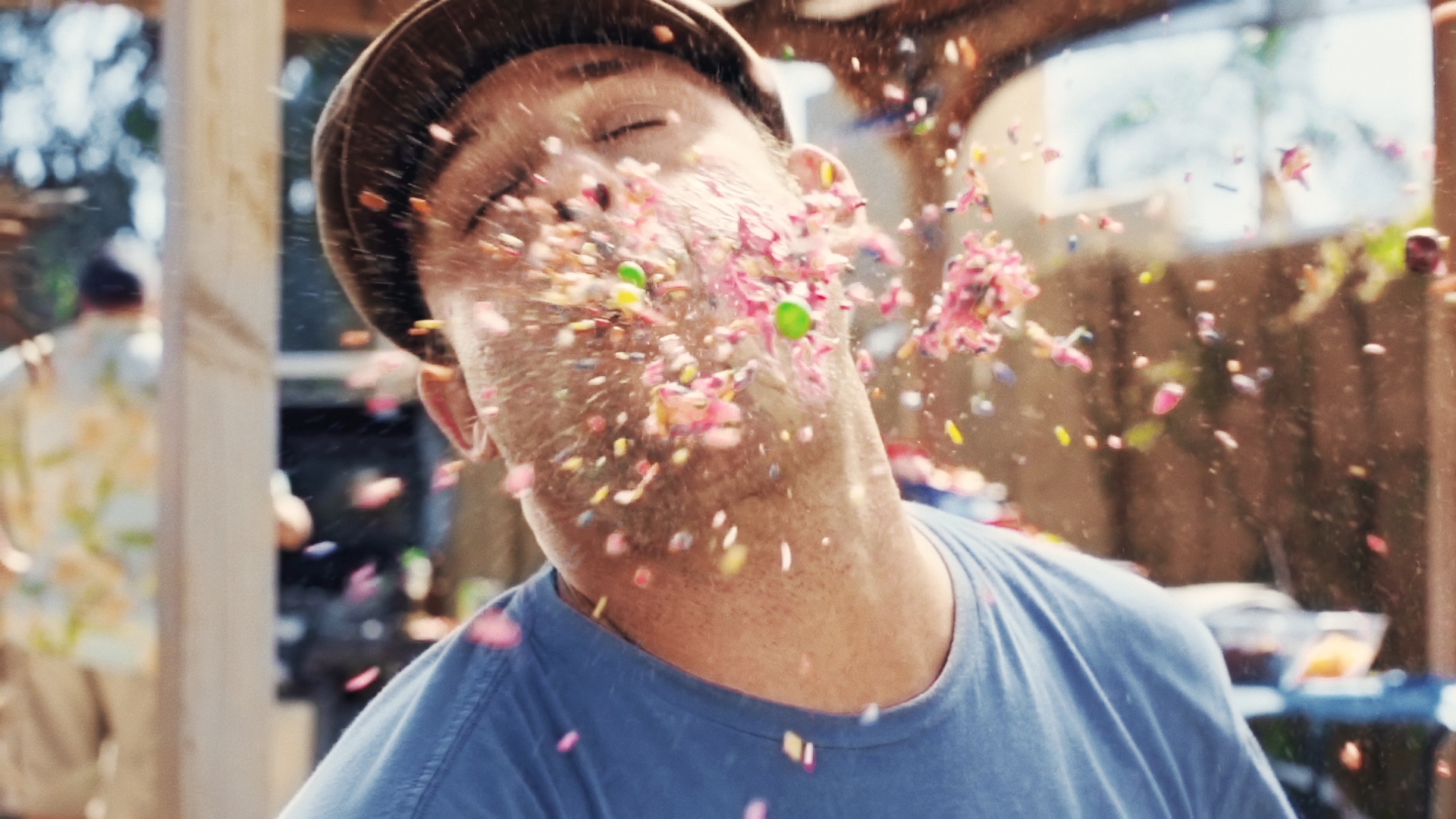 ALTER: Name a Horror character you relate to on a spiritual level? Who is your Horror spirit animal?
Michael Muchnij: Scarlett Johansson's The Female from Under the Skin, for I too am still very much trying to figure out how to be and feel human. Plus, I can't eat cake. My horror spirit animal has to be The Thing (1982). Another creature who just wants to be human and just can't seem to get it right. And it's not like being hunted by a bunch of stir crazy Americans with a flamethrower makes it any easier.
Ryan Kjolberg:I'd say Black Phillip, from the Witch. We both want to live, deliciously!
A: You've gotta go through some bad ideas to get to the good ones. Tell us one of your bad ideas. How do you get past the bad ones to find your spark?
MM: Only my favorite ideas, the ones that I can't seem to shake, get developed; so any bad ideas, of which I'm sure there were many, have been long forgotten. Or they haven't been nurtured enough for me to know they were bad.
RK: I'm sure I've had some bad ideas but I don't make a habit of committing them all to memory, typically I spit them out in a frenzy and if they don't work, I leave them where they lay. Or I make a short film out of it. It's all subjective. Some bad ideas become good ones with a little attention.
A: Do you consider yourself part of a horror community?
MM: I wouldn't say I've found a tight knit community that I really connect with yet. Although, anytime I meet a fellow horror fan, I immediately feel a kinship. Horror has a way of simultaneously bringing people together in the theater, and apart on screen.
RK: I do in the way that I enjoy both watching and making horror content. I'm new to this community but I look forward to contributing more to it.
A: When you're building the world of your film, where do you look for inspiration?
MM: Inspiration can come in the form of a dream, a book, a piece of art, a movie, an interaction on the street, a lecture, a conversation, anywhere really. I look at world around me, within me, without me… Death is a good inspiration for most things.
A: What would you do if you woke up inside of your film?
MM: Die… Yeah. I'd definitely die.
RK: I'd probably think I was dreaming, which then would lead me to try and fly. I'd like to think I'd be able to do it.
A: Who would be on your ultimate horror villain squad?
MM: What's the job? Heist? Mayhem? If it's simply to strike fear in the hearts of men, I'd go with The Thing, Brundlefly, The Cenobites, Pazuzu, Rage Virus (28 Days Later), and then I'd invite anyone left standing to a dinner party with The Sawyers at the Overlook Hotel.
RK: It would just be Jack Torrence but he's infected by the Alien from John Carpenter's the Thing!
A: Lightning round: Freddy or Jason? Stephen King or H.P. Lovecraft? Practical or CGI? Post Apocalypse or Pre Apocalypse?
MM: Leatherface. Lovecraft. Practical. How about Post Apocalypse to the point of Pre Apocalypse? (a little teaser for an upcoming feature I'm writing)
RK:Neither, Michael Myers. HP Lovecraft. Practical all the way. Dystopian.
A: How do you go about creating the props and sets for your film? How do you create objects that are relatable but unfamiliar?
MM: For Sweet Tooth, it was all about getting the candy gore to look as close to real gore as possible, while of course, still being vibrant and delightful. For example, Candy Corn as teeth, twisters as veins, we had lots of ideas, if only we could have used them all! Another fun fact about the Sweet Tooth gore is that 90% of it had to edible so we just made it out of real candy, even the "real" gore in the end. It was a tasty set for sure.
And finally, Ghostface would like to know 'What's your favourite scary movie?'
MM: I'm not really into scary movie monogamy, there are so many fantastic films I love for different reasons, but I'll say that The Shining, The Texas Chain Saw Massacre, and The Thing come to mind first. Those three have definitely left substantial marks on my psyche and the way I think about Horror film.
RK: I'd say that my tastes in horror are always evolving but one movie that has always stuck with me is Pan's Labyrinth. The film is such a successful union between horror, fantasy, and drama that it hits all the right notes for me. The creature design, art depart, cinematography, music, editing, acting, directing, etc. everything was on point in that film, so much so that I was mesmerized when I first saw it and can remember that feeling so vividly. Oh and the bottle scene, who could forget that?